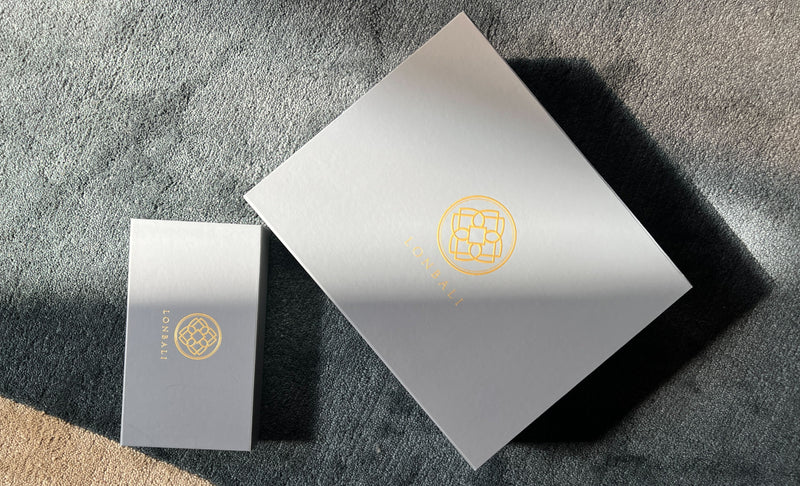 DISCOVER OUR PACKAGING
The Lonbali experience starts with the packaging. The bags y accessories come wrapped in exclusive packaging, which will make opening your package a unique sensation.
Open the box, unfold the tissue paper y and enjoy your Lonbali.
Encantada
Me cogí la sudadera verde agua y estoy encantada con ella, el color y dibujo es muy bonito y el tacto del tejido me encanta, muy suave. Todavía no la he lavado pero espero que mantenga la misma suavidad después. Un acierto
Muy buena calidad!!
Me encanta el diseño, el color y sobretodo su material es super suave por dentro :)