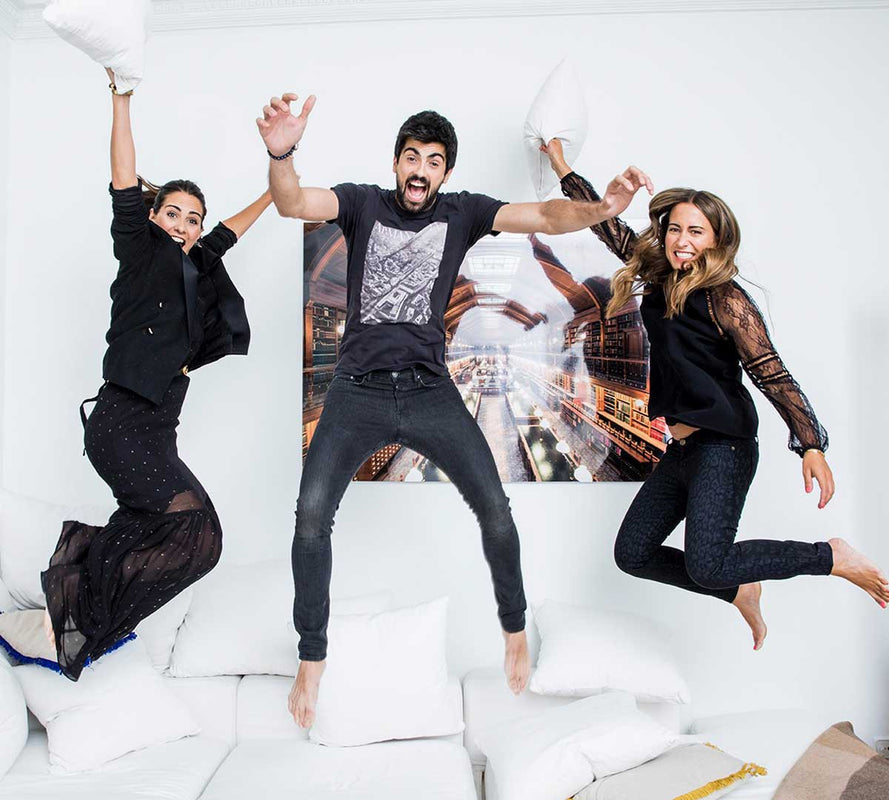 LONBALI nace de la perseverancia y tenacidad de tres hermanos barceloneses de nacimiento pero que hace años que dan vueltas por el mundo captando su esencia e intentando aplicarla a sus creaciones. María, Sole y Marc que, a pesar de su herencia artística como hijos de Purificación García, emplean su máxima inspiración en plasmar su vida cotidiana de una forma nueva, natural y diferente.
London, Barcelona and Bali. Three locations that stand out for being special in something and together, they make up the explosive cocktail that LONBALI transmits and that the three siblings also exude. Maria is the efficiency, the tranquility. Sole, the boiling, the Molotov cocktail. Marc, the youngest of the three, the point of balance.
We produce and manufacture all our references by artisan hands, using high quality materials in order to obtain the best results. Designs from scratch handcrafted with the greatest possible delicacy and care.
SUSTAINABILITY

In 2021 we set out to increase our commitment to the environment and launched our collection "The Recyled Collection". With the slogan "Wear your values", we will increasingly expand our product portfolio with sustainable and responsibly produced items. Will you join the change?

CUSTOMIZATION

Create a complement made by and for you! Our great differentiation is customization. By being able to add your initials or stickers, you turn it into something unique and totally exclusive. This way you will be part of the creative process designing your own bag!