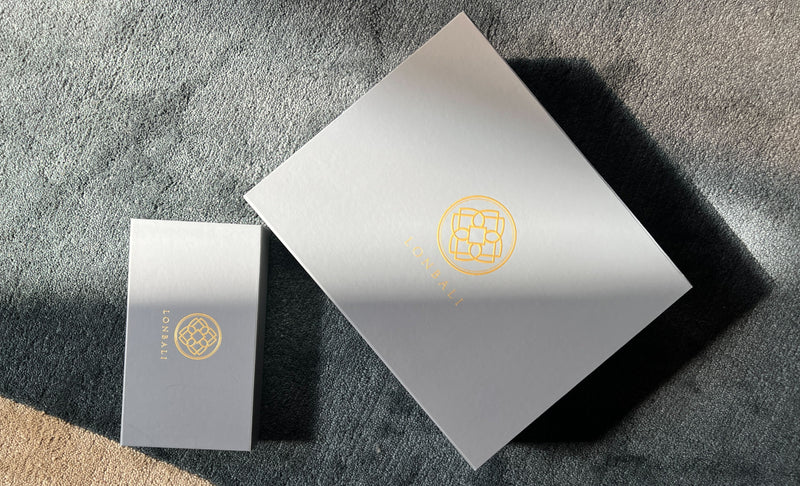 DISCOVER OUR PACKAGING
The Lonbali experience starts with the packaging. The bags y accessories come wrapped in exclusive packaging, which will make opening your package a unique sensation.
Open the box, unfold the tissue paper y and enjoy your Lonbali.
Funda portátil
Me hacía falta para llevar documentos y, además, poder llevar el ipad. Interiormente muy reforzada y suave, y el exterior...mi favorito de Lonbali. Como ya tenía la correa en el mismo tono, pues me parece muy práctica también para llevar colgada.
Fantástico
Piel estupenda, de buena calidad. Tacto muy agradable
Acierto seguro!
Ideal para mujeres que dejan huella!
Me ha encantado, empaquetado incluido